Hey guys, this is The Devastator, named for its high power Cannon, which seems to tear player vehicles to pieces.
It can knock the sword, in the sandbox, over the mountain, with a good shot.
It can also be killed be its own ricochets from the edge of the map.
I'm posting this for a few reasons, one is a shameless desire for popularity, the others are that I'm curious about whether or not my turret design is original, and whether or not I'm setting any record with how powerful the canon is, on a multi-axis turret.
The Devastator
http://steamcommunity.com/sharedfiles/filedetails/?id=883458634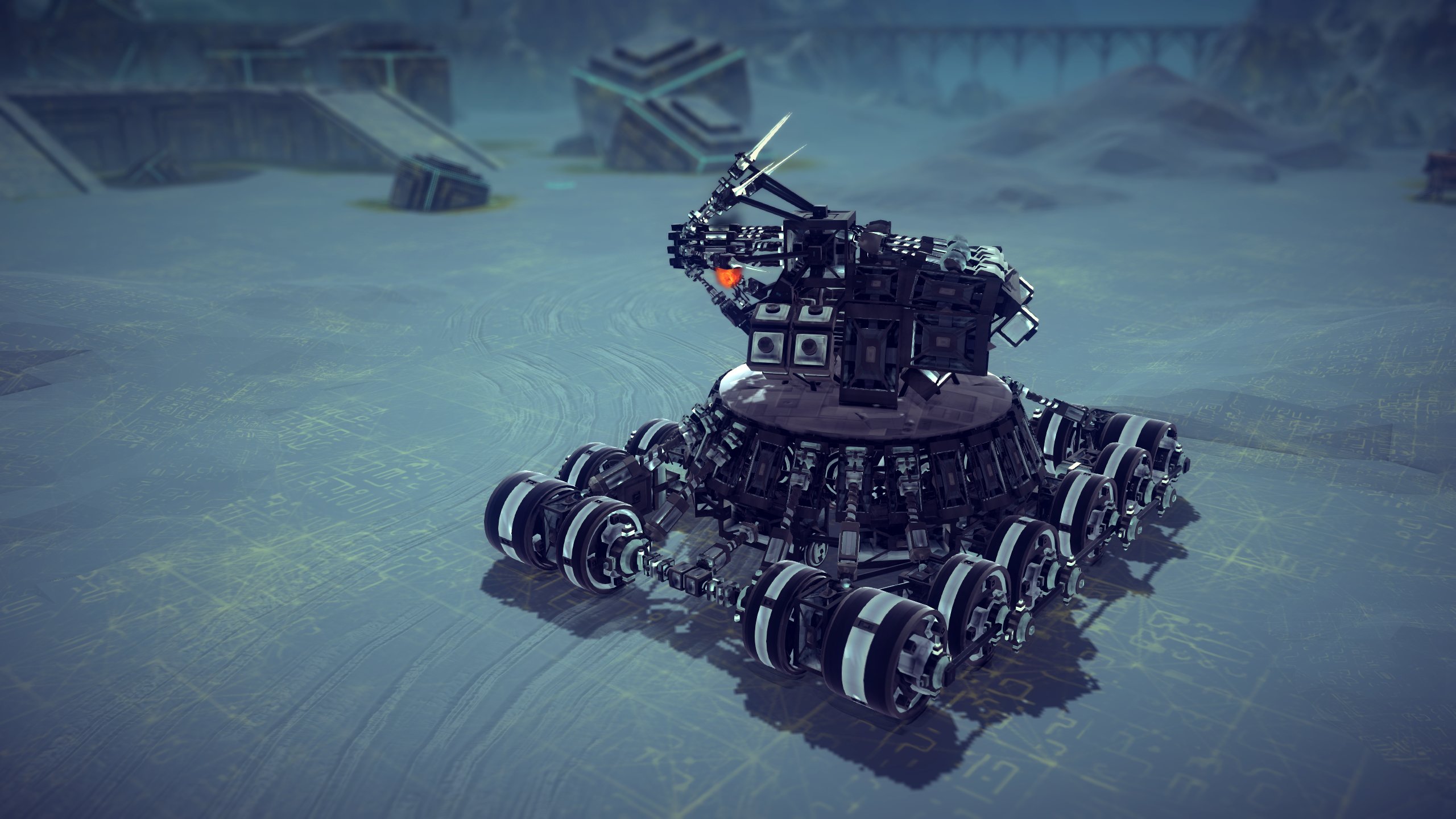 TURRET
With this, I'm wondering how many others have done the same here, to avoid how breakable a single point spinning block turret is, and made a circular rail with wheels running in it.
It does not require a central pivot, to function properly, though I added one anyway, as it did improve both performance and integrity.
I'm genuinely surprised though, at how smooth this works, but have not noticed it in anybody else's models before.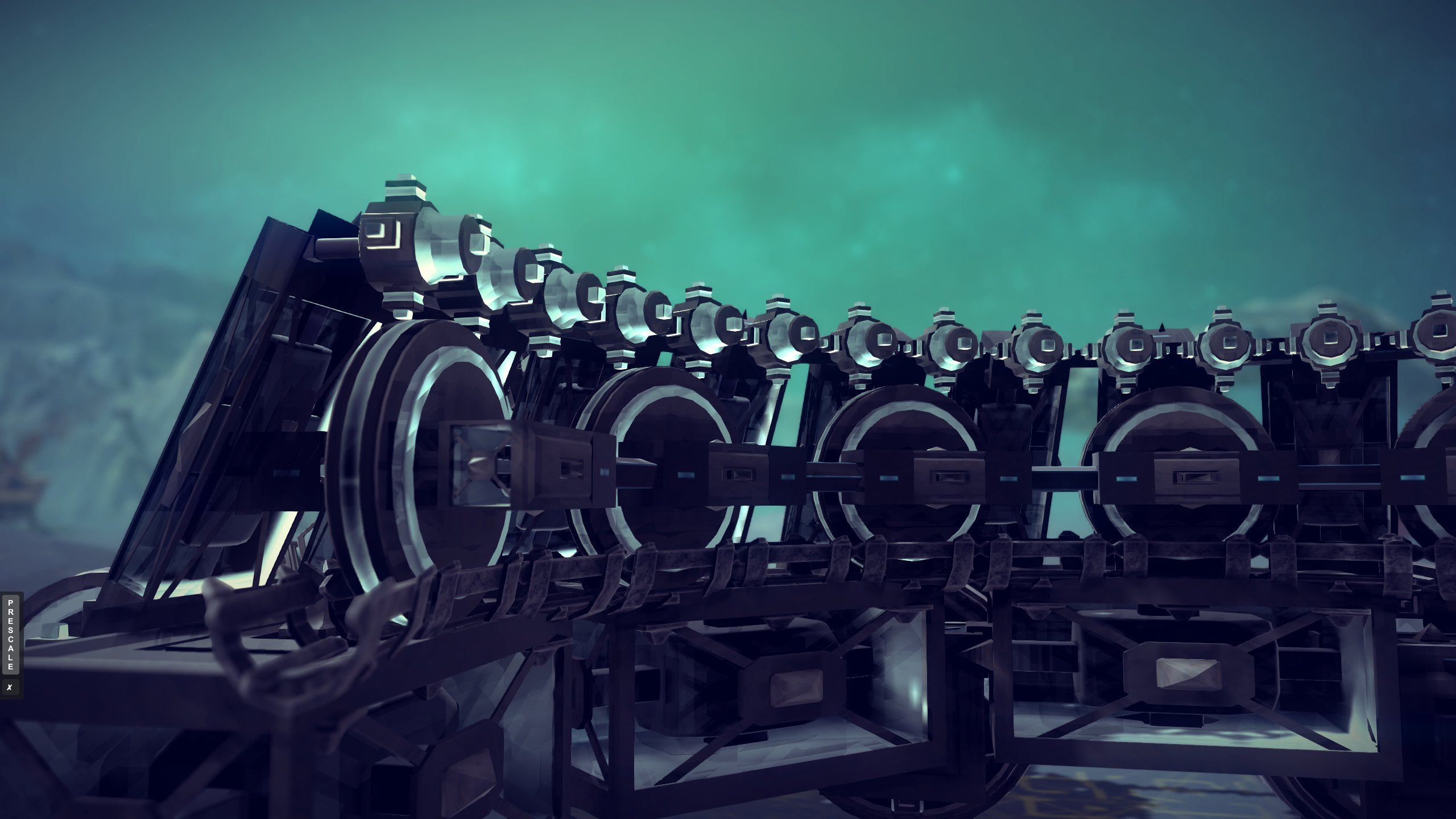 Has anybody else tried this, or seen it done before?
CANNON
The cannon, can comfortably deal with full rapidfire, at a power of 18, while mounted on a turret that can both Pitch and Yaw, without breaking the vehicle.
Though I would recommend trying to drive forwards, if/while you're firing as fast as possible.
The maximum power the turret can withstand without a single piece breaking, on a single shot, is 27.
If the cannon is by itself, just attached to a pinned block, that number is 33.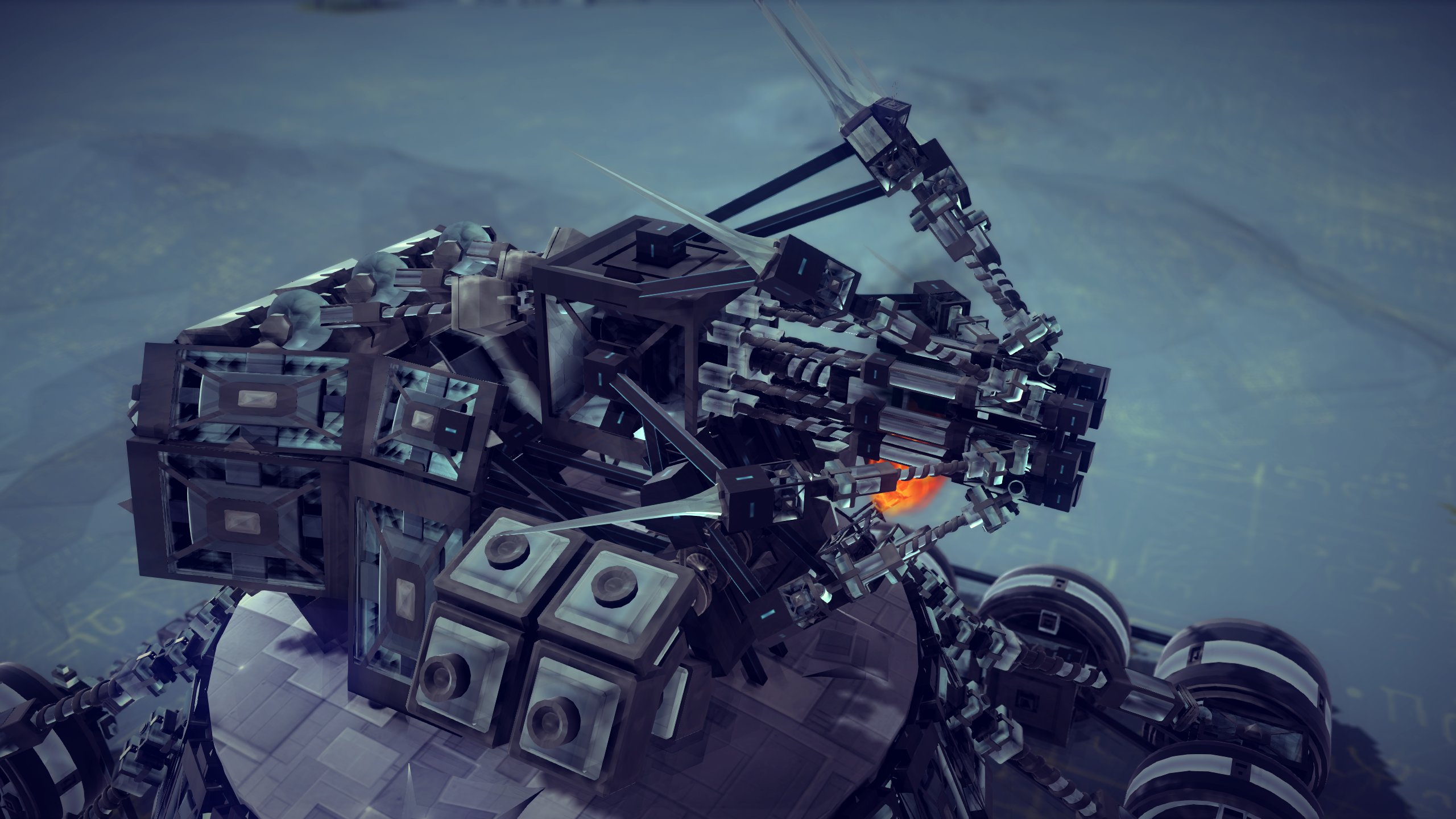 So my question here, is what's your highest power cannon, and under what circumstances?
It would be nice to chart them, so feel free to go ahead and reply with your own stats in the following table (leaving blank if you don't have a stat), if you like! =)
Unmounted/PinnedBase Cannon Power (RF): 24
Unmounted/PinnedBase Cannon Power (1S): 33
Mounted with Yaw CP (RF):
Mounted with Yaw CP (1S):
Mounted with Pitch CP (RF):
Mounted with Pitch CP (1S):
Mounted with Yaw & Pitch CP (RF): 18
Mounted with Yaw & Pitch CP (1S): 27
Plane Mounted CP (RF):
Plane Mounted CP (1S):
Helicopter CP (RF):
Helicopter CP (1S):
And let's say, Rapidfire, means spam hitting the fire button, and the machine being capable of doing this without breaking, for at-least 5 seconds, more often than not.
Also, seeing this, I'm thinking it would be nice to have a big list of Besiege records, in this manner, to cover all sorts of things, as a sticky thread somewhere, and to encourage competition

Lets see how this goes, and maybe I'll write a proposal thread for that. What do you guys reckon?
Last edited: