The Supermarine Spitfire is a British single-seat fighter aircraft that was used by the Royal Air Force and many other Allied countries before, during and after World War II. The Spitfire was built in many variants, using several wing configurations, and was produced in greater numbers than any other British aircraft.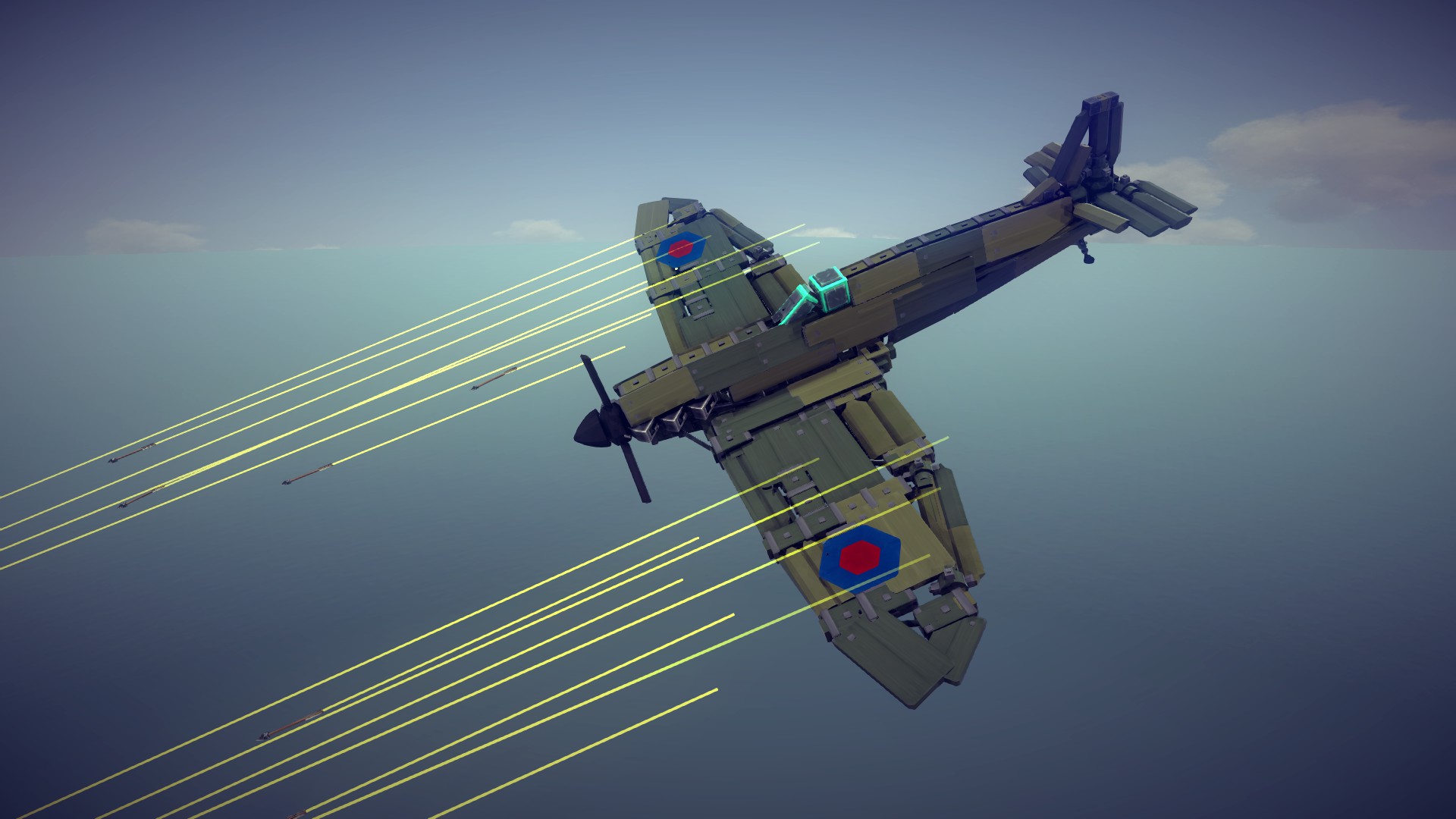 As requested by
jackson schumacher
,
Henri Impiö
, and
greywolf-sniper 442624
I built this plane when I found that the only Spitfire on the workshop broke on the current version. I learnt from my building mistakes found on my Stuka when tried to built this. I find this size is comfortable to work with for me.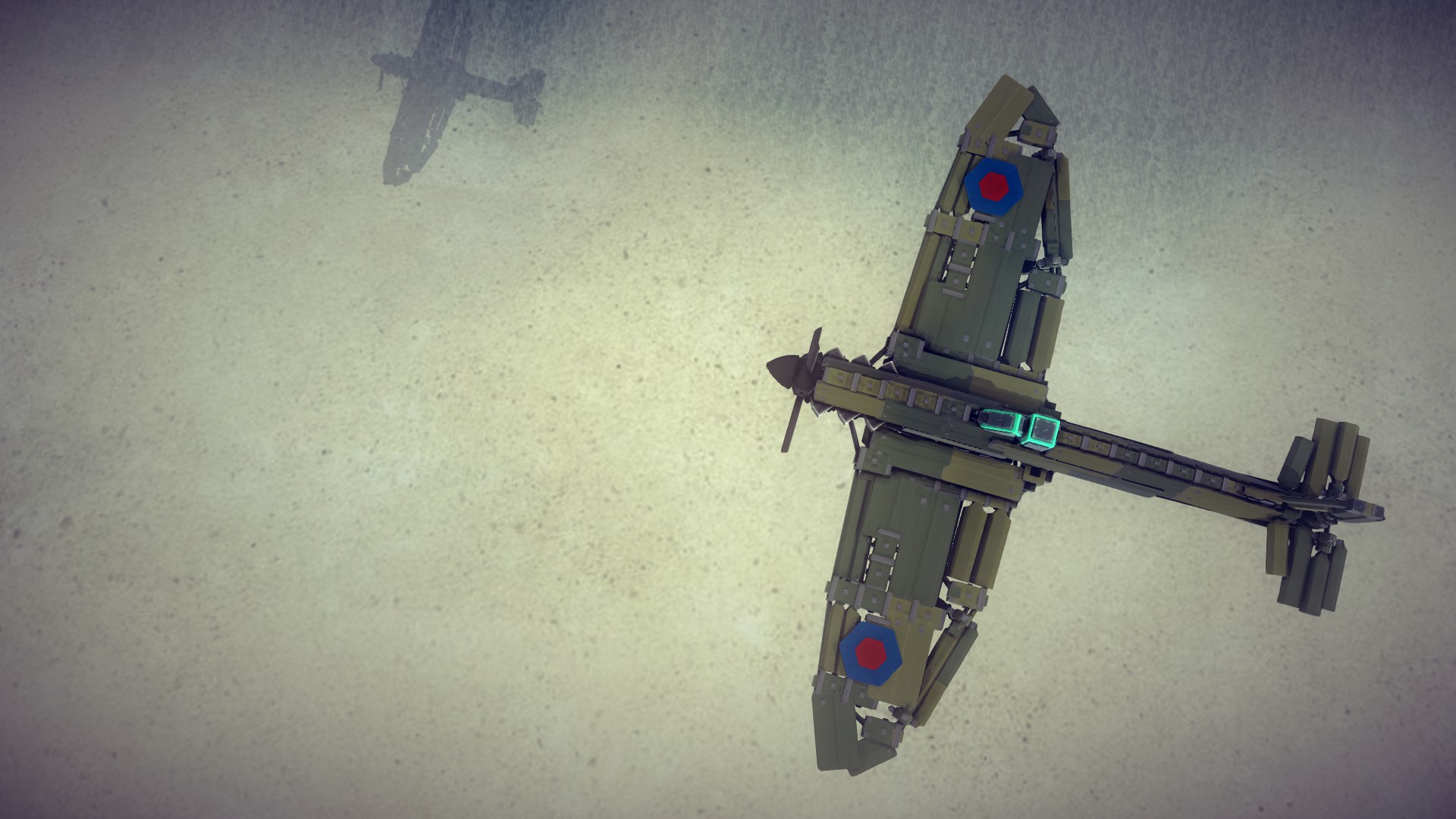 Note: If you has installed ACM but doesn't want to or can't use a controller, you have to disable the mod via the Ctrl + M menu.
Default One-Hand Controls --
Pitch: T/G

Roll: F/H

Yaw:R/Y

Accelerate/Brake: Z/X

Unpin: C

Fire Crossbow: J
Alternative Arcade Controls --
Pitch: Up/Down

Turn: Left/Right

Yaw:A/D (Must inside camera)

Accelerate/Brake: W/S (Must inside camera)

Unpin: P

Fire Crossbow: Left Ctrl
Camera modes --
Third Person Camera Mode: 1

Cockpit camera mode: 2
Download
Exploding Cannonball and Arrow Mod
for extra fun!
Block count: 251
Download from workshop