The Fairey Gannet AEW.3 was a variant of the Fairey Gannet anti-submarine warfare aircraft intended to be used in the airborne early warning (AEW) role on aircraft carriers of the Royal Navy.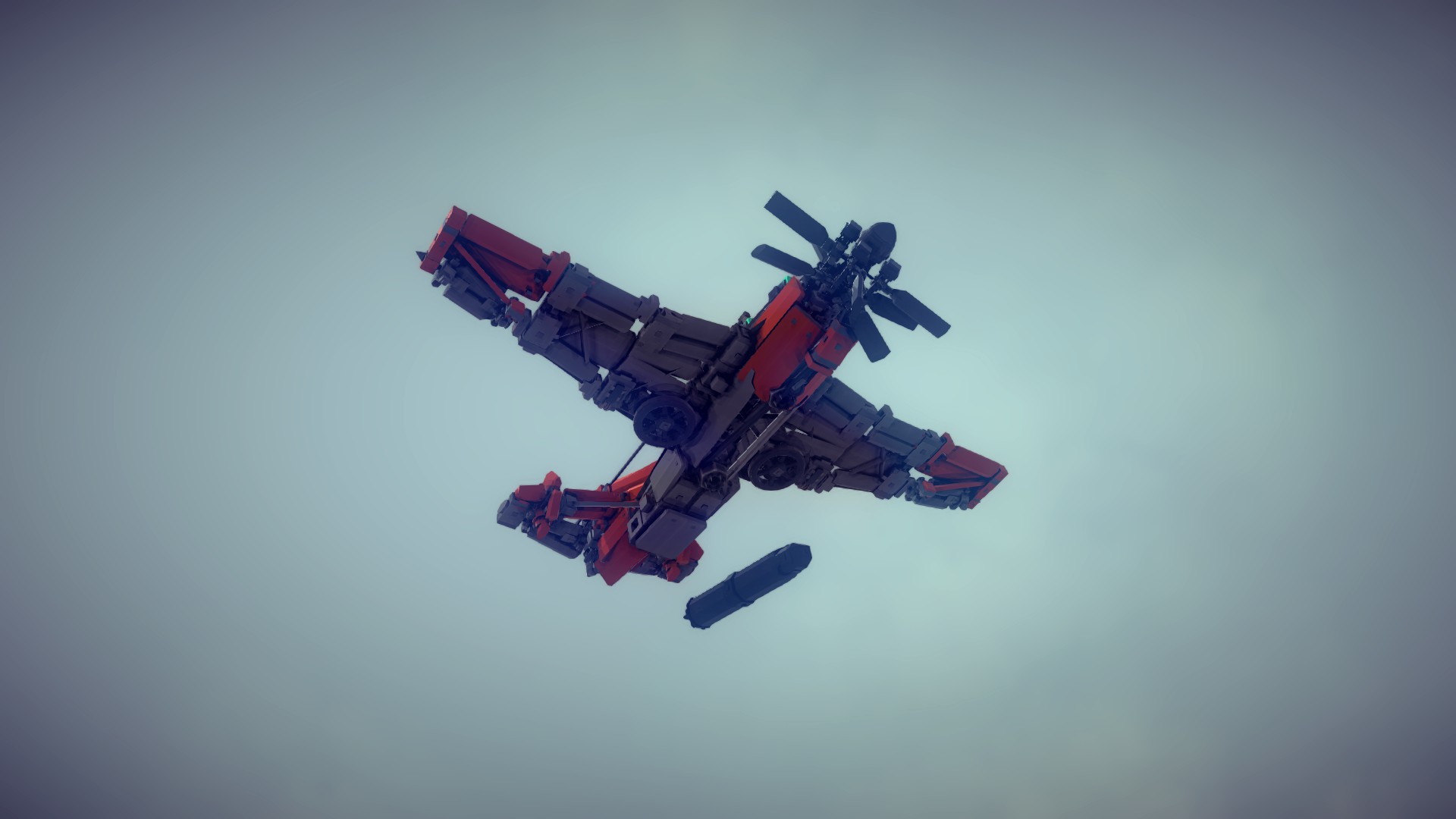 This plane was first started 6 months ago in April, then got delayed more and more because a lot of complication. First in the coaxial rotors, then the 'torpedo' (originally planned a land torpedo but it's not reliable at all so I changed it to bomb), then the cyclic mechanism.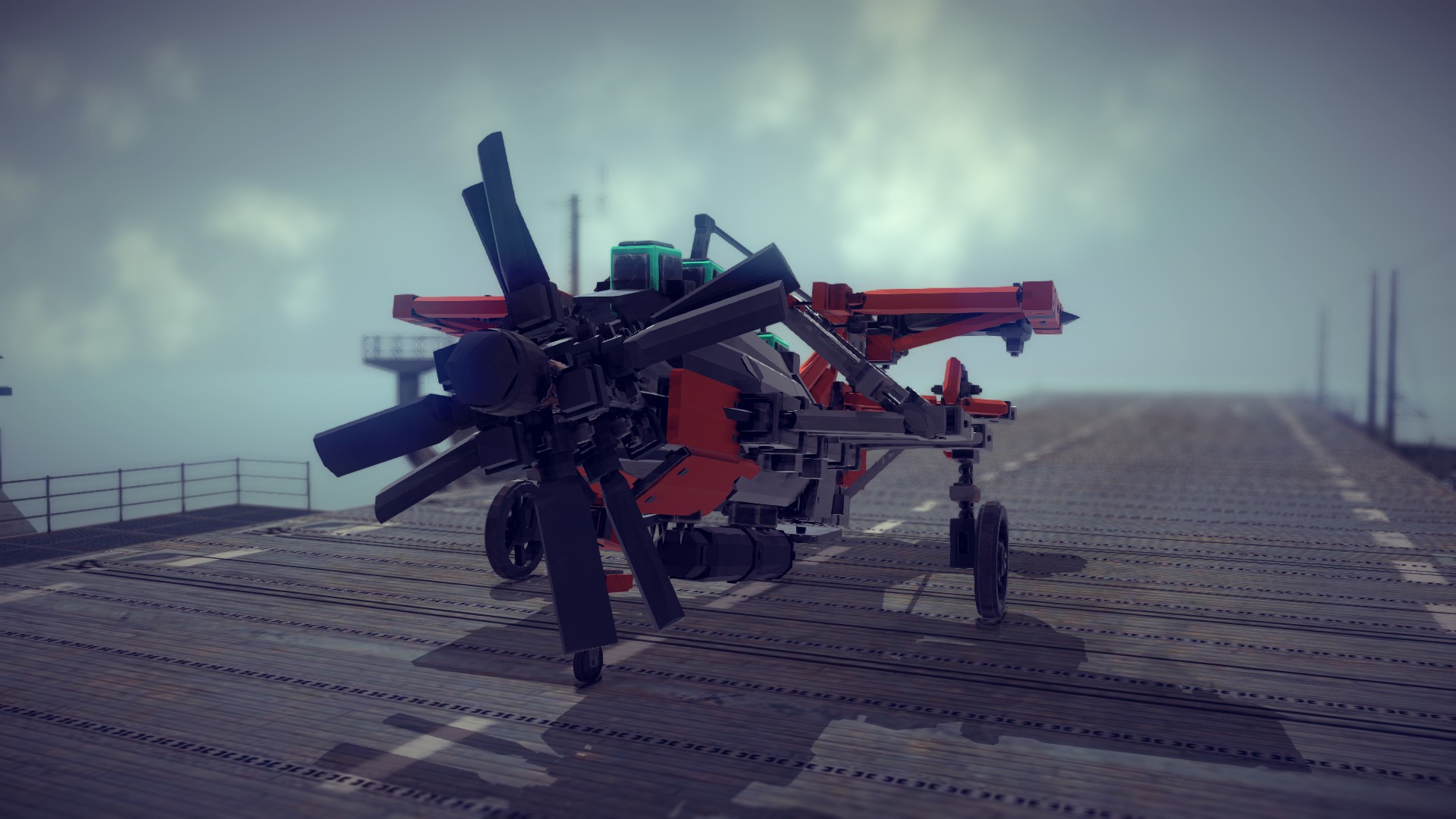 This plane adjust its speed by tilting the blades using RTC cyclic mechanism. It also can fold it's wing, and armed with a single powerful bomb.
Note: If you has installed ACM but doesn't want to or can't use a controller, you have to disable the mod via the Ctrl + M menu.
Default One-Hand Controls --
Pitch: T/G

Roll: F/H

Yaw:R/Y

Accelerate: Z


Decelerate: X

Toggle Engine: C

Retract/Extend Landing Gear: Right Alt/.

Unfold/Fold Wings: N/M

Drop Bomb: V
Alternative Arcade Controls --
Pitch: Up/Down

Turn: Left/Right

Yaw:A/D (Must inside camera)

Accelerate: W (Must inside camera)

Decelerate: S (Must inside camera)

Toggle Engine: C


Retract/Extend Landing Gear: Right Alt/.

Unfold/Fold Wings: N/M

Drop Bomb: V
Camera modes --
Third Person Camera Mode: 1

Cockpit camera mode: 2
Gamepad Controls --
Gamepad support requires Xbox controller and
Advanced Controls Mod
Pitch & Roll
Tilt Left Stick
Yaw
Left Trigger & Right Trigger
Accelerate & Brake
Right Bumper & Left Bumper
Drop Bomb
Button B
Unfold Wings
Button A
Fold Wings
Button Back
Retract Landing Gear
Button X
Extend Landing Gear
Button Y
Switch Camera
Press Right Stick
Look Around
Tilt Right Stick
Toggle Engine
Button Start
Block count: 329
Download from workshop