The E-767 is an Airborne Warning And Control System (AWACS) aircraft made by Boeing. It was designed in response to the Japan Air Self-Defense Force's requirements, and is essentially the Boeing E-3 Sentry's surveillance radar and air control system installed on a Boeing 767-200.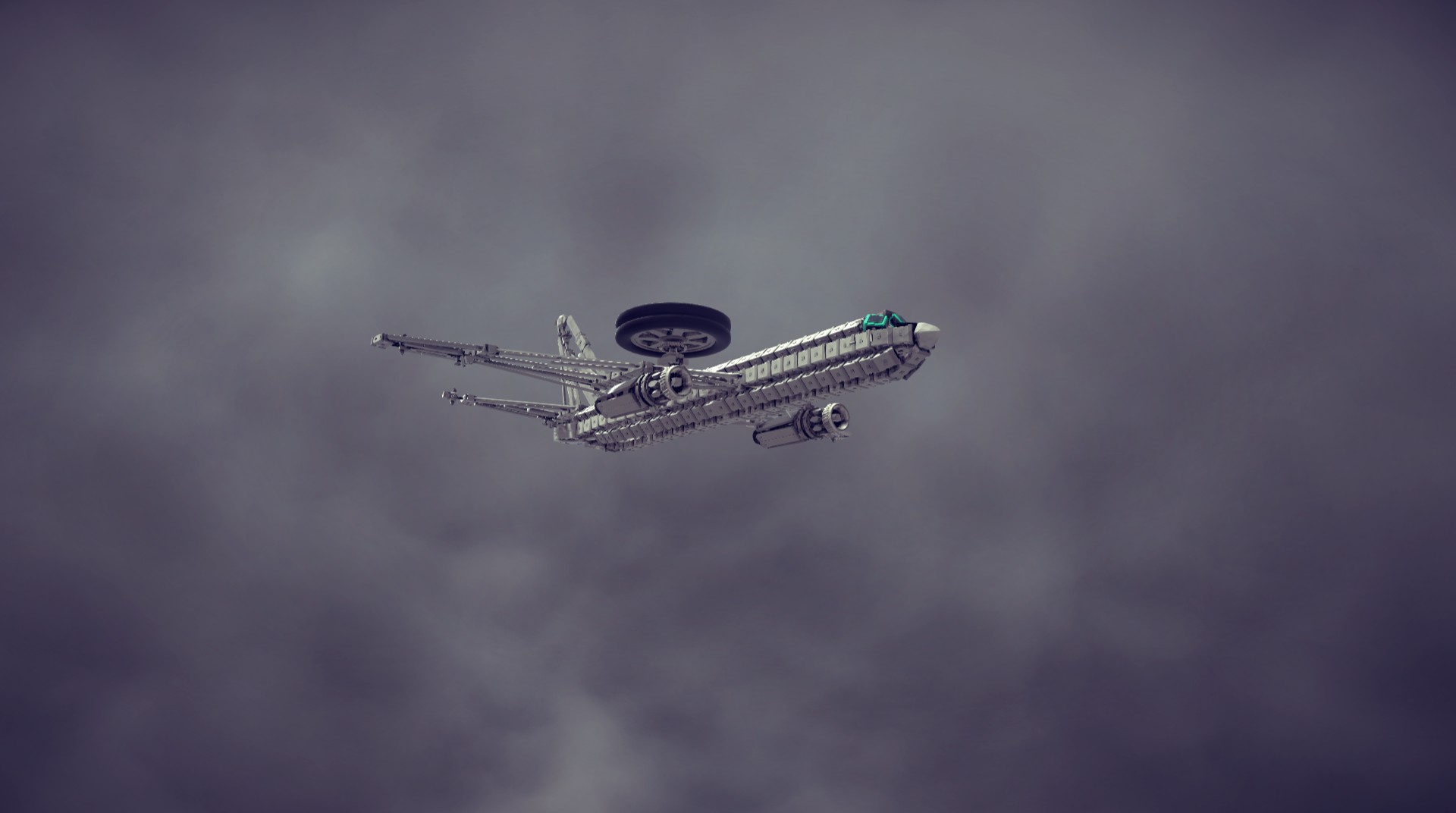 As requested by Rincewind
Actually just a videoprop until someone wants me to upload it. But I assure you it flies.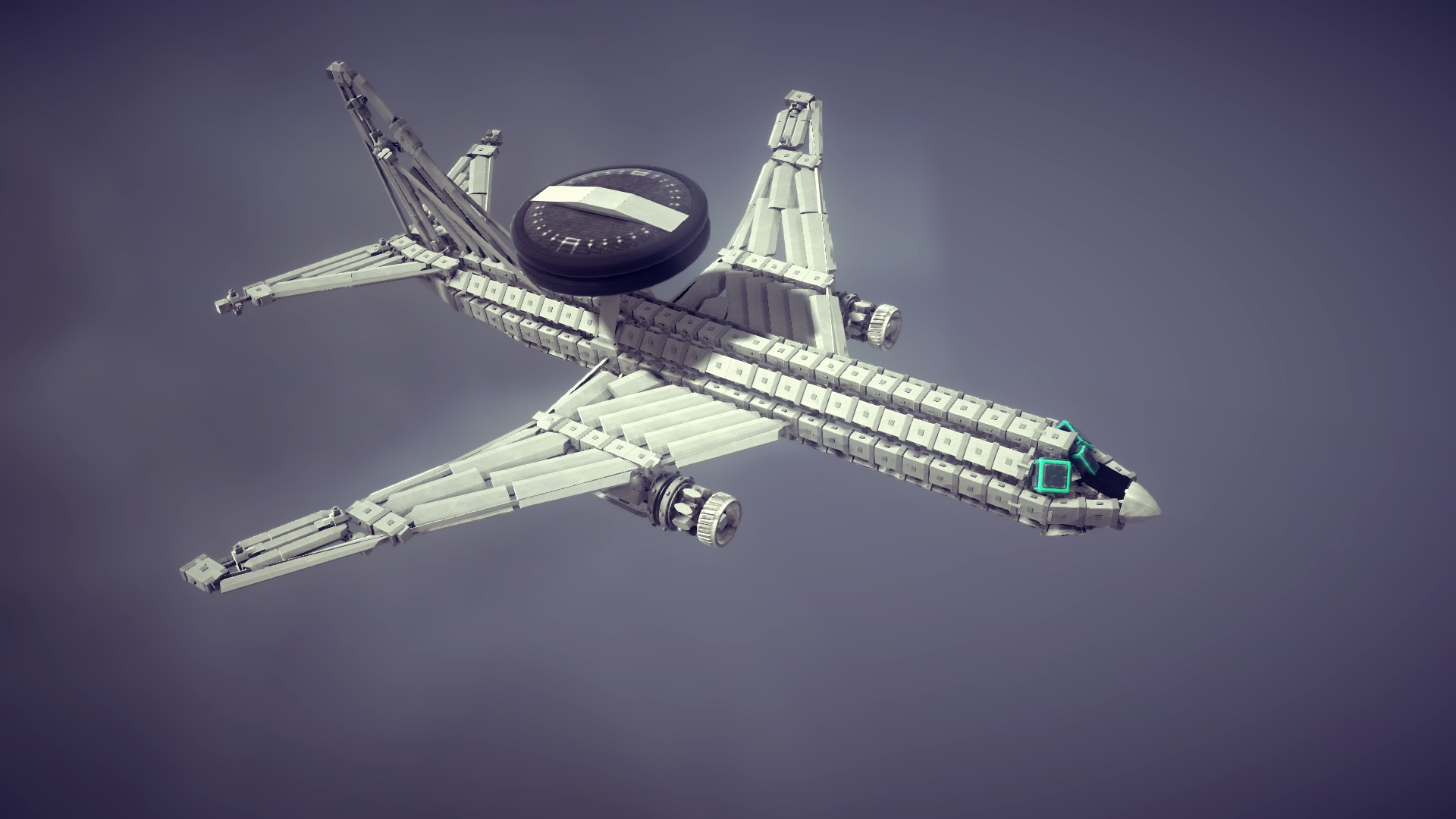 Default One-Hand Controls --
Pitch: T/G

Roll: F/H

Yaw:R/Y

Accelerate/Decelerate: Z/X

Unpin/Toggle Engine: C
Alternative Arcade Controls --
Pitch: Up/Down

Roll: Left/Right

Yaw:A/D (Must use camera modes)

Accelerate/Decelerate: W/S (Must use camera modes)

Unpin/Toggle Engine: C
Camera modes --
Third Person Camera Mode: 1

Airborne Radar View: 2
Block count: 399
Download from Workshop