Escape! But stay within the restricted height!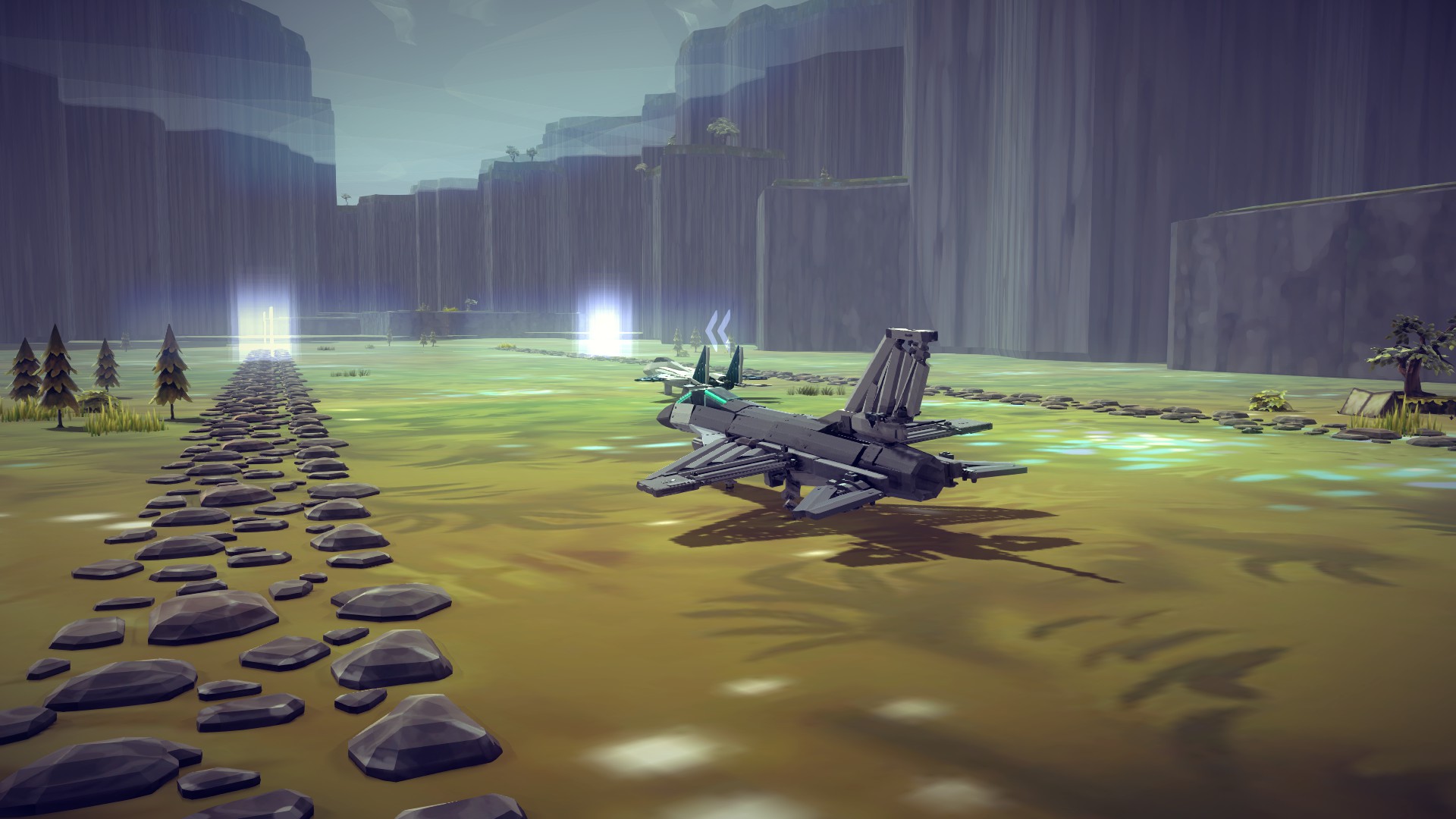 Watch Brammer001 play!
This is actually my first level I created with the Level Editor. The objective is pretty simple and easy to build. Taking inspiration from recurring gameplay feature in the Ace Combat games, canyon flight is a test for pilot to fly their aircraft at very low altitude through a series of canyons or ravines in order to avoid intense enemy anti-aircraft defenses blanketing the airspace above.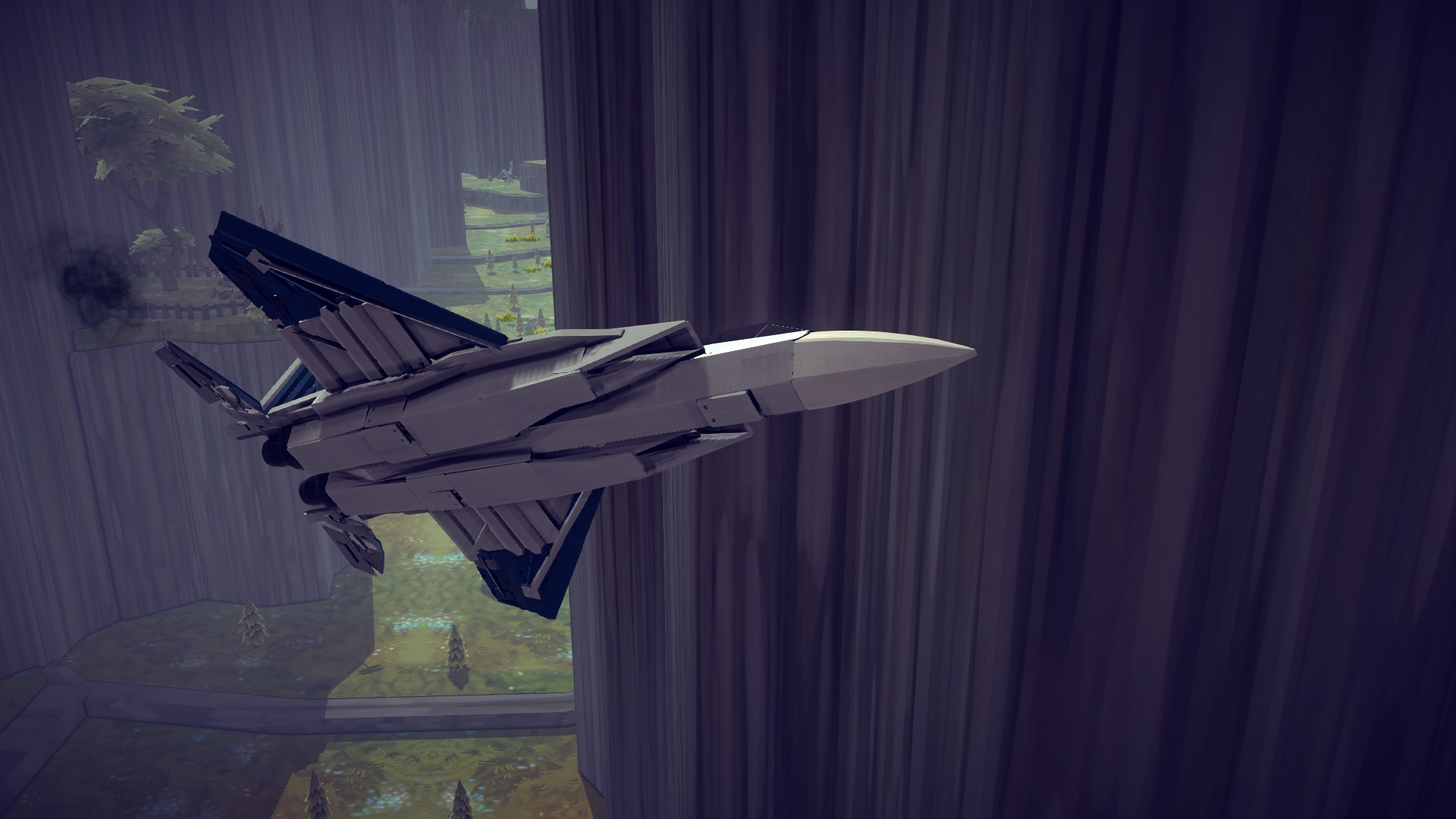 The reason why I call this Valley of Kings even though it doesn't even resembles said the valley from Ace Combat Zero was because I proceed to build
Avalon Dam
after this and I like if these two level were connected.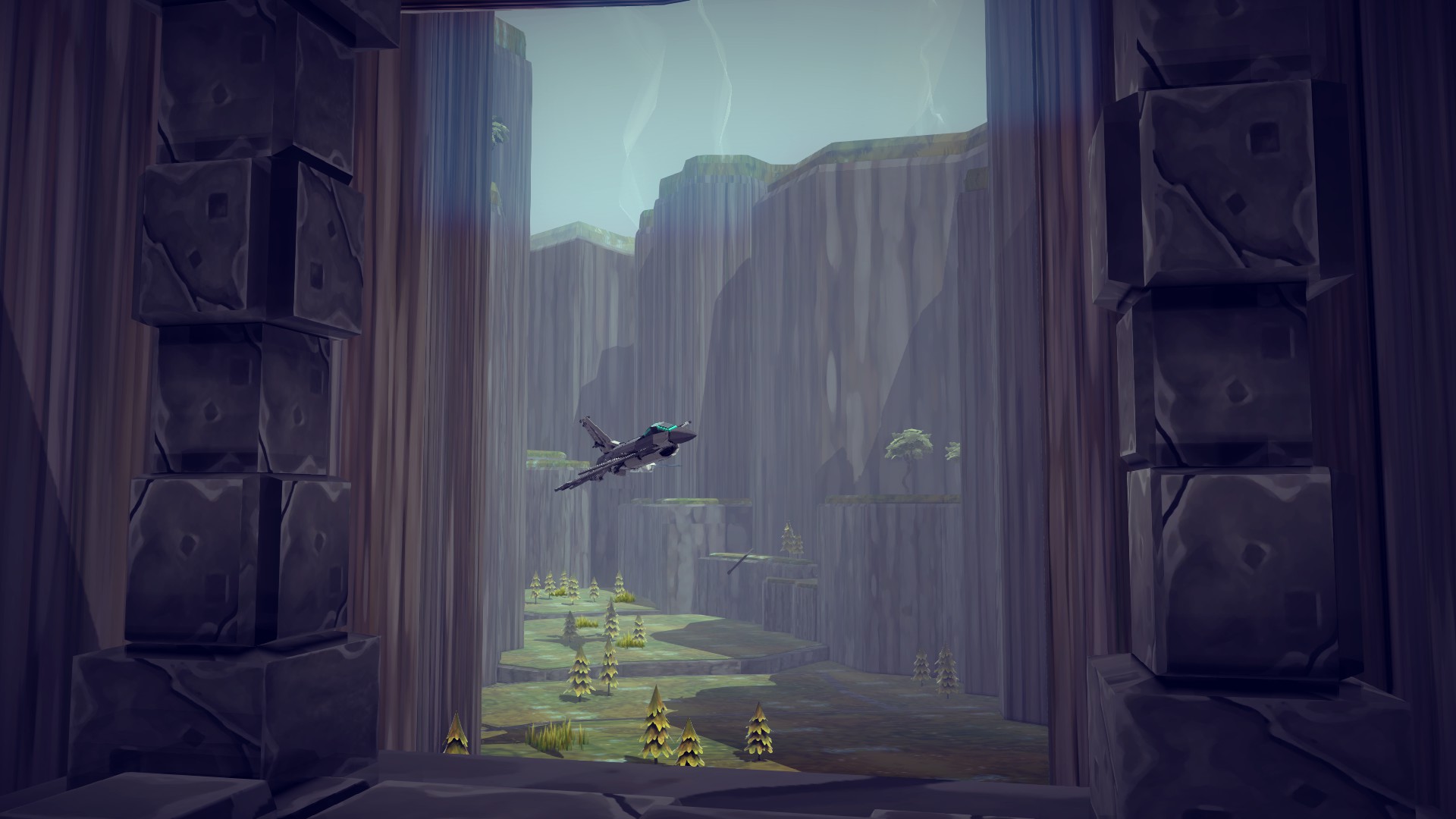 Mission Objective:
☑ Escape from the valley
Suggested plane criteria: slow cruising speed and good roll capability.
Go to playlist mode if you want to use machine included in the level:
F-16 by eriyo2000
F-15 by Brammer001
Plane Default Arcade Two-Hand Controls --
Pitch: Up/Down

Roll:Left/Right

Yaw: A/D (Must use one of camera modes)

Accelerate/Decelerate: W/S (Must use one of camera modes)

Unpin: C

Respawn: Enter
Plane Alternative One-Hand Controls --
Pitch: T/G

Roll: F/H

Yaw:R/Y

Accelerate/Decelerate: Z/X

Unpin: C

Respawn: Enter
Camera modes --
Third Person: 1

Cockpit view: 2
Object Count: 803
Download from workshop